follow these links to some favourite sites of mine.
Don't forget to bookmark Eoinyoung.com before you go!

www.pitpass.com All your favourite motor racing folk from Planet-f1 are now on www.pitpass.com. The complete formula one web magazine.



www.autosportcollector.com Laurence Edscer Motor Racing Memorabilia Race posters, badges and plaques, All forms of motor sport memorabilia (except books).


www.rallymemorabilia.com Laurence Edscer's new rallying web site. Rally plaques, trophies, posters etc. etc.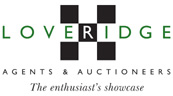 Loveridge Auctioneers. Guy Loveridge is an automobilia specialist, enthusiastic collector, historic racer and general all round good egg.



Ferret Fotographics Ted Walker's collection of Motorsport photographs for sale. If Ted hasn't got it, it probably doesn't exist!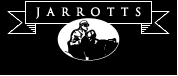 Jarrotts. The Image of Motor Racing. Some of the finest motor cycling and motor racing photographs printed from the original negatives and transparencies.


www.knowlesbowls.co.uk Picture Framing, bespoke framing, conservation framing, Recommended specialist in very large frames for posters etc.


www.splendidwhizzers.com The site of the Splendid Whizzer Association. Dedicated to all forms of entertaining motorised transport.



Cars For the Connoisseur. The monthly newsletter written by connoisseurs for connoisseurs. Monthly diary column by yours truly.
For a FREE sample issue send an email mentioning Eoin Young to charles@carsfortheconnoisseur.com or by telephoning the 24 hour Hotline : 0044 (0)1747 830 755



Mclaren Motorsport New Zealand. Mclaren Racing, Motor Racing Memorabilia and Formula 1 Memorabilia , Plus the racing history of Bruce's original company and the famous orange cars.





Simply Classics. New Zealand based web site dealing in Classic car and bike sales, parts, automobilia and memorabilia etc. etc.


Jonniejumble. UK-based autojumble directory and classic car parts locator.


F1power.com. Motor Sport resort on Majorca with an excellent searchable links page containing links to hundreds of motor sport related sites.





www.sussexsportscars.co.uk Gerry Wadman has been buying, selling and restoring classic cars since 1974, He also has an on line catalogue of automobilia, posters, Signs,Mascots, Dinky toys,Race clothing,books and sales brochures





www.jaguarautomobilia.com For all things Jaguar related. Automobilia auctions, news, valuations and appraisals etc. etc.





www.auto-art.co.uk Gary Whinn is an artist who makes paintings and prints of automotive themes.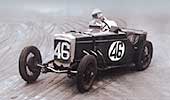 www.wheelpatter.com Dudley Colley's book of memoirs of Irish Motor Sport.
Dedicated to "Those who view the motor vehicle as a friend and partner rather than as a means of transport"